Being an initiative for farmers' welfare, Campco believes that partnering with top-notched organizations and companies can go a long way to benefit our farmers.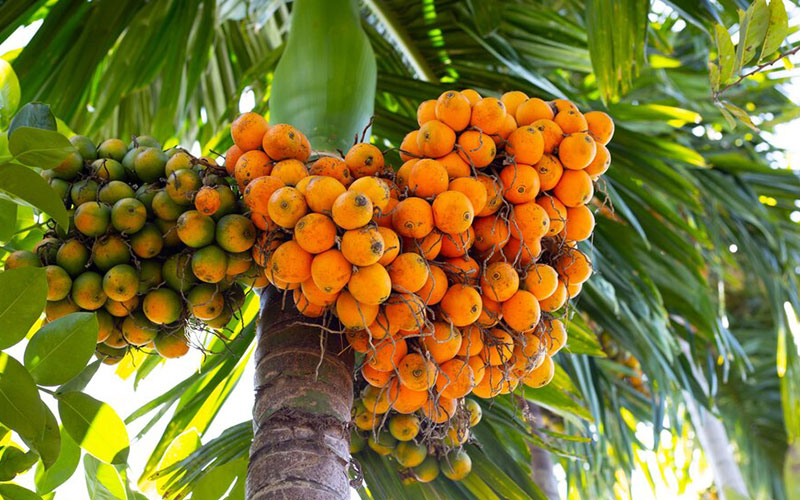 Areca
Well known as betel nut in India, Areca nut is not a true nut, rather the seed of a fruit that is categorised as a berry. It is produced in large quantities in India and hence exported to other countries. The plant is grown in clay soil, laterite, alluvial soil and red loam.
There are two abundantly available varieties of Areca nut called White Supari and Red Supari. The white variety is prepared by harvesting ripe Areca nut and sun-drying it. The red variety is prepared by harvesting the tender(green) variety and removing the husk. Each variety has its own market and is consumed by different people in various parts of India.
Pepper
Pepper is well known as the King of Spices, and India is one of the leading producers of black pepper in the world. CAMPCO procures fine quality pepper and exports to many countries. Pepper provides a range of health benefits. It is high in antioxidants, improves blood sugar control and contains antibiotic properties that helps prevent skin-related cancer.
It's a versatile spice that can enhance almost any savoury dish. The pepper procurement and marketing by the CAMPCO has aided the rise in prices and recently Campco Chocolates even released a 'Spice Toffee' with black pepper powder and ginger extracts as its main ingredients.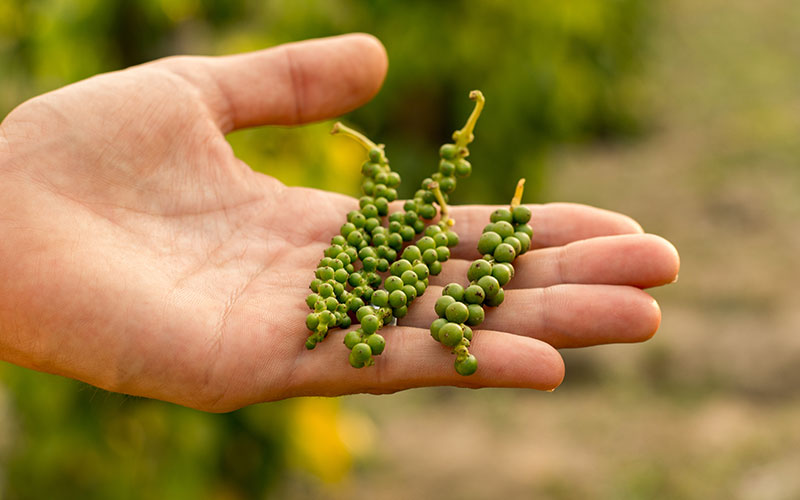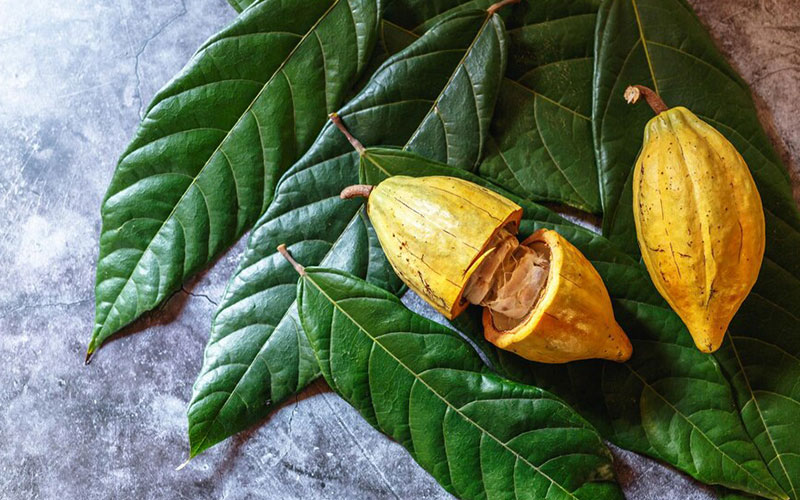 Cocoa
The finest quality of Cocoa beans are sourced from farmers in different parts of Karnataka and Kerala. Raw cocoa is rich in antioxidants, an energy booster and also an anti-depresseant.
Cocoa beans have a subtle chocolate flavour and has higher nutritional values than processed cocoa powder. Natural, unsweetened cocoa powder is developed by grinding cocoa beans which are sundried and roasted previously. It is used as an ingredient in ice creams, biscuits, homemade chocolate, drinking chocolate, cream fillings etc. It also has cosmetic properties and is used in soaps and skincare products like scrubs, lotions and creams.
Rubber
Natural rubber is an elastic polymerase substance that is collected by the process of tapping the plant and is refined and converted into a storable form. India is one of the largest producers of rubber and also the world's largest rubber consumer. Despite this, we're able to export natural rubber whenever there's a price gap between the International and domestic markets. The Campco has diversified into rubber trading for more than a decade now as a means of helping and supporting farmers. Rubber caters to a wide spectrum of industries like automobile, electronics, electrical, health care, power transmission and a host of other applications.